"In between Rue de Grenelle and Rue Saint Dominique, Restaurant Pertinence opened it door at the end of March.
Ryunosuke NAITO and Kwen LIEW offer their first intimate and elegant table. The French cuisine is adorned with Japanese technique to draw all its quintessence.
In the shelter of the Fontaine de Mars, Pertinence is a hidden place where only 14 guests can be served."
They met each other when Restaurant Antoine was created in 2011 (with Chef Mickaël Féval) and after great experiences, Ryu and Kwen decided to start their food journey in an intimate and discreet place, with their own style.
Ryu learned in prestigious establishments begining in Taillevent (3 stars) with Alain Soliverès but also under the orders of Yannick Alléno at Cheval blanc, Restaurant 1947 in Courchevel and Meurice (3 Michelin stars), as a sous chef . He remained at his position after the direction passed to Alain Ducasse.
Meanwhile, Kwen had a french culinary course and  pastry course in France and formed in different countries.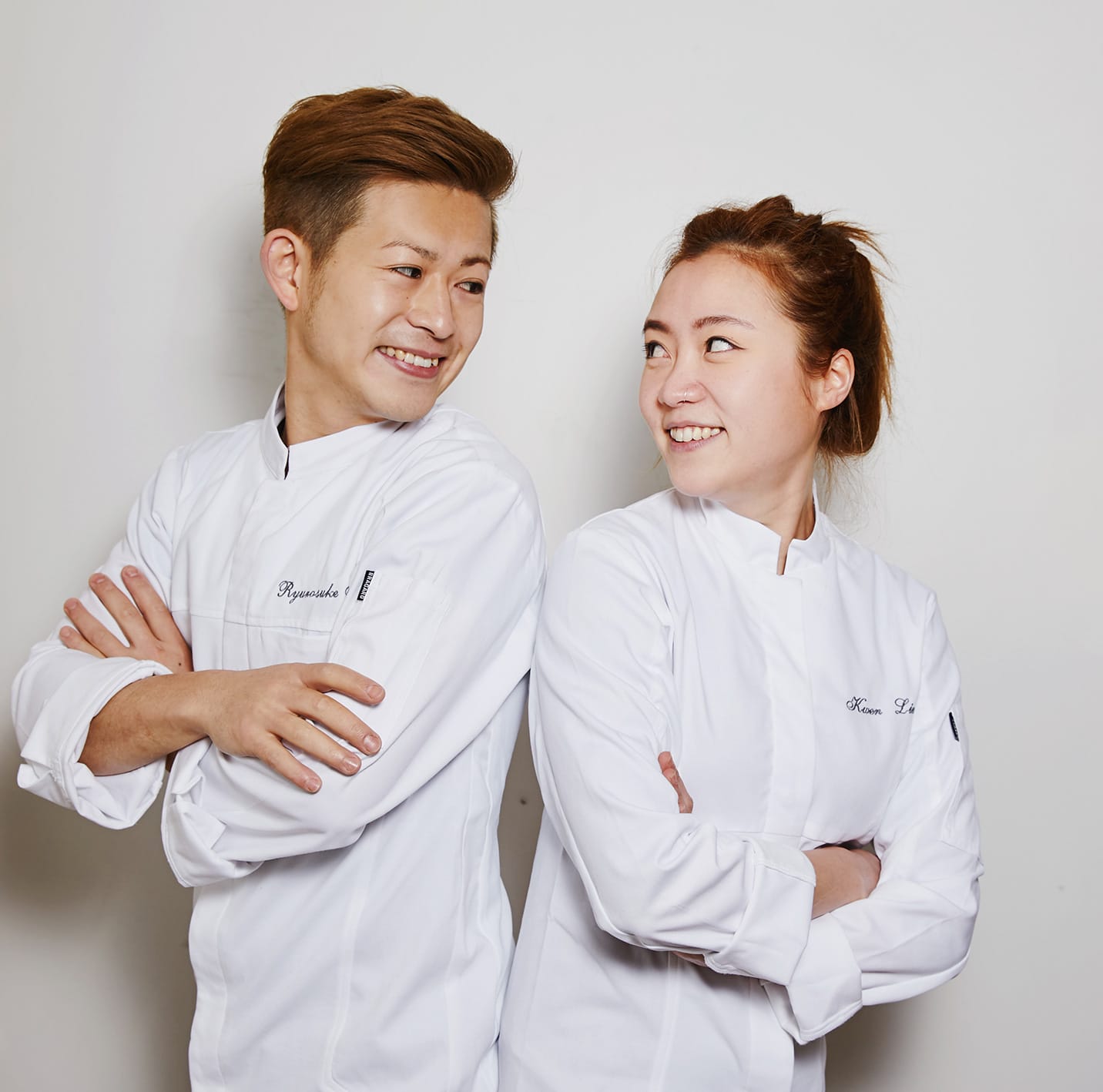 Discover our dishes
A la carte
(Excluding public holidays)
Season lunch menu - From Wednesday to Friday
Lunch menu with 3 services – 55€
(Serve for the whole table)
Wine Pairing – 3 glasses of wine selection -45€
Lunch menu with 4 services – 80€
(Serve for the whole table)
Wine Pairing – 4 glasses of wine selection – 60€
(Drinks are not included)
Pertinence tasting menu
Pertinence menu with 6 services – 120 €
(Serve for the whole table)
Wine pairing-5 glasses of wine selection -75€
Prestige menu with 7 services – 185€
(Serve for the whole table)
Wine pairing-6 glasses of wine selection -90€
Opening hours
Open from Tuesday to Saturday
(Close on Tuesday afternoon)
12h15-13h00/ 19h30-21h00
Close from the 01/08/21 – 03/09/21 lunch include
Address
29 rue de l'Exposition
75007 Paris